Robert Campbell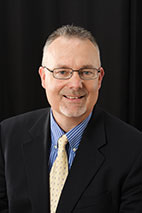 Robert Campbell is the Contra Costa County auditor-controller.
He has worked more than 26 years with the Office of the Auditor-Controller. In June 2010, he was elected auditor-controller and then re-elected in June 2014 to serve another four-year term.
In recognition as a leader in effective budgeting and finance, Campbell was appointed by the State Controller to the California Uniform Construction Cost Accounting Commission.
Campbell is an active member of the State Association of County Auditors, where he serves as the vice chair of the Legislative Committee and member of the Executive Committee. He served as the chair of the Bay Area County Auditors and past president of the State Association of County Auditorsí Property Tax and Payroll Managersí committees.
Campbell also is a member of the Government Finance Officers' Association and the Association of Government Accountants.
Campbell received a bachelor of science degree in business administration from California State University, Hayward.