Carrie Corder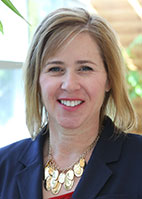 Carrie Corder is assistant general manager and chief financial officer for Cucamonga Valley Water District in Rancho Cucamonga.
Corder, who is a certified public accountant, has been with the district since 2001. She oversees all functions relating to accounting, treasury, debt management, purchasing, customer service and information technology.
Prior to joining the district, she worked for four years at a regional public accounting firm and for six years at the City of Claremont.
Corder has taught as an adjunct professor at two local community colleges.
She has a bachelor of science degree in business administration/accounting from California State Polytechnic University, Pomona and a masterís degree in leadership and organizational studies from Azusa Pacific University.