Jenny Salkeld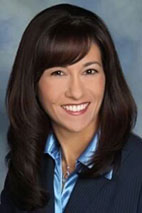 Jenny Salkeld is the chief financial officer of San Diego Unified School District.
She joined the district in February 2010 as controller, became the interim chief financial officer in June 2013 and was assigned to the permanent position of chief financial officer in November 2013.
Since 2010, Salkeld has been responsible for management and oversight of budget development, financial planning, monitoring and accountability, controller, payroll, and benefits. She has participated in the issuance of the districtís tax and revenue anticipation notes, general obligation bonds and general obligation refunding bonds in the collective aggregate principal amount of more than $1.5 billion.
Salkeld has extensive experience managing multimillion-dollar accounting, finance, and revenue operations and is accomplished in developing financial strategies that enhance organizational growth and maximize sustainability. She was responsible for the accounting integration for a $450 million acquisition by a NASDAQ health care company. Additionally, she implemented a board-approved corporate compliance plan for a mid-size organization.
Salkeld holds a master of business administration degree and bachelor of science degree in accounting from the University of La Verne. She has completed coursework at Walden University in the doctor of philosophy in psychology program, with a specialization in organizational psychology, and is in the process of completing her dissertation. Salkeld is currently enrolled in the chief business officer program at the University of California, Riverside.